Around School
40th anniversary of Opening Chapel
September 06, 2016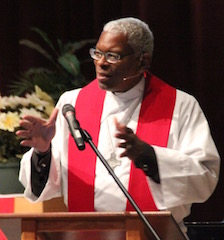 Guest preacher Rev. Dr. Victor J. Belton is pastor of Peace Lutheran Church, Decatur GA. He spoke to the LHS student body, faculty, staff, and guests about this year's theme verse from Romans 12 -
I appeal to you therefore, brothers, by the mercies of God, to present your bodies as a living sacrifice, holy and acceptable to God, which is your spiritual worship. Do not be conformed to this world, but be transformed by the renewal of your mind, that by testing you may discern what is the will of God, what is good and acceptable and perfect.
Dr. Belton stressed that we need to recognize that things always change in this world, so we also need to be transformed. But, we must do this by conforming to God and His will, not to the world. He exhorted Lutheran High School to continue in this transformation as it has for the past 40 years.
Head of School Michael Brandt then recognized former Board of Director members, former LHS teachers, alumni, and parents of current and former students.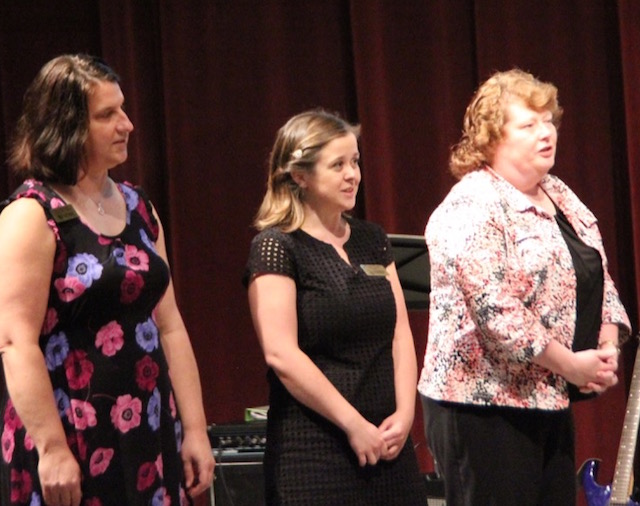 Mr. Carl Schulenburg, one of LHS' original teachers who retired only two years ago, noted the many changes over the past forty years. He graphically illustrated the growth of LHS by calling up 13 current students to the stage (above). This is the number of freshmen and sophomores comprising the original student body; current enrollment is 251!
Rev. Jeff Alexander, pastor of Mt. Olive Lutheran Church and member of the LHS Board of Directors, dedicated several new leaders, faculty, and staff - Bev McIntosh, administrative assistant; Taylor West, art teacher; and Lisa Hartzburg, president of the Board.View more photos from the chapel and reception here.