Around School
The Next Step – It's Happening NOW!
June 30, 2017
The excavators have come and gone.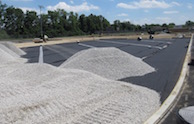 It was a beautiful day to start laying the turf.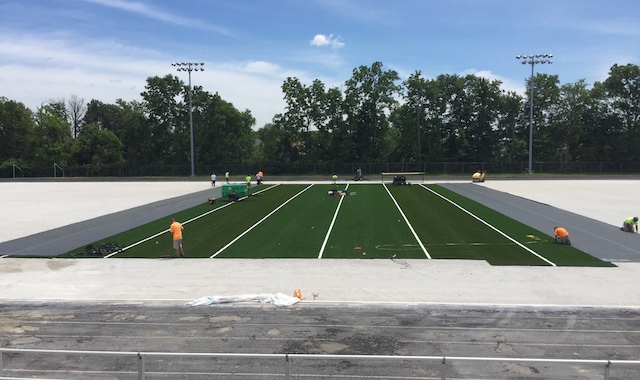 Sunrise over a partially-finished field!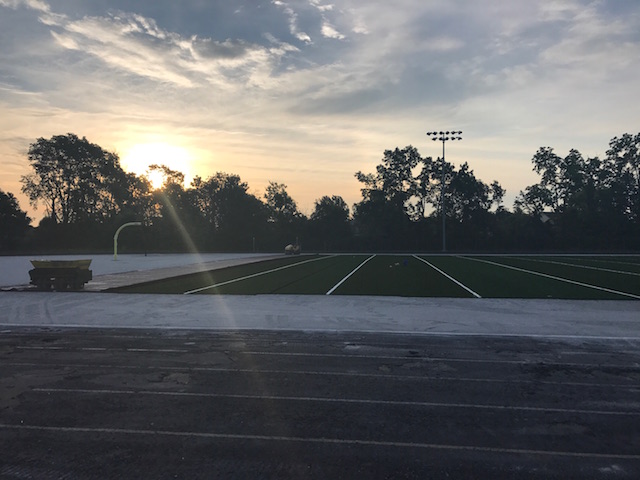 All the sub-contractors are really pushing to finish this in time.
Will you help?
Please make a secure donation online here
(using a credit or debit card).
You may also mail a check to 5555 S Arlington Ave, Indianapolis, IN 46237.
For more options, contact Bill Ayres, bayres@lhsi.org or 317-791-4092.