Announcements
Announcements and Events, 11/16/2017
November 16, 2017
LuFest 2018 – Discounted Hotel Rooms Available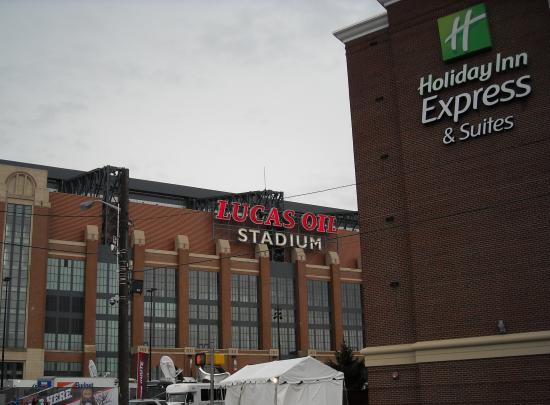 A limited block of rooms has been reserved at the Holiday Inn Express just across Missouri Street from Lucas Oil Stadium. To book at the discounted rate of $109 (plus tax and fees), LuFest attendees may call 317-822-6400 and ask for Lutheran High School or LuFest. They may also book online using this link: LuFest 2018.
Tickets for LuFest ($125 each, $1250 for a table of 10) may be purchased securely online here with credit or debit card, or contact LHS to pay by check or cash.
The Holiday Inn Express Indianapolis Downtown – Convention Center Area is located at 410 S Missouri St, Indianapolis 46225.
Christmas Concert – December 10
The Music Department of Lutheran High School invites you to celebrate the season of Christmas at the annual Christmas Concert on Sunday, December 10. Please join us at 4:00 pm in LHS' Ruth Lilly Auditorium to hear the Choirs and Bands perform Christmas favorites that focus on the coming of Jesus. The concert is free and open to the public.