Announcements
Announcements and Events, 12/21/2017
December 21, 2017
There's still time to donate
Want a tax deduction for 2017? Make a secure online donation here to the 2017 Annual Fund or the NextStep Campaign. Or, donate securely here to the Lutheran SGO, and get the federal deduction as well as a 50% state tax credit. (Be sure to designate Lutheran High School of Indianapolis in the Fund field.) You may download the form to send with a check here.
Christmas Break office hours
The office will be closed December 25 – January 1. It will be open January 2–8, 8:00 am – 2:00 pm. Regular hours (7:30 am – 4:30 pm) will resume on Monday, January 8.
Ruth Lilly Distinguished Speaker Series
Mr. Doug Boles, president of the Indianapolis Motor Speedway, will be the inaugural speaker in the Ruth Lilly Distinguished Speaker Series. He will talk to LHS students about servant leadership on Friday, February 9, 9:30 am.
LuFest 2018 – Discounted hotel rooms available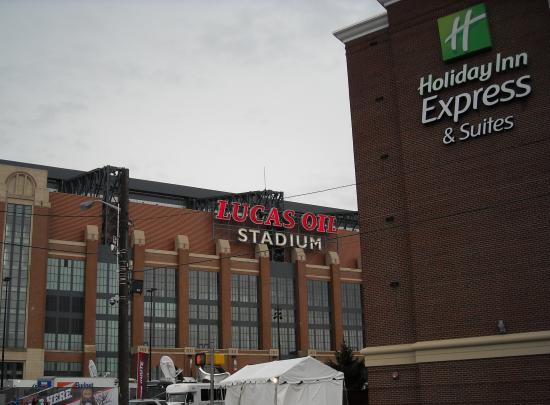 A limited block of rooms has been reserved at the Holiday Inn Express just across Missouri Street from Lucas Oil Stadium. To book at the discounted rate of $109 (plus tax and fees), LuFest attendees may call 317-822-6400 and ask for Lutheran High School or LuFest. They may also book online using this link: LuFest 2018.
Tickets for LuFest ($125 each, $1250 for a table of 10) may be purchased securely online here with credit or debit card, or contact LHS to pay by check or cash.
The Holiday Inn Express Indianapolis Downtown – Convention Center Area is located at 410 S Missouri St, Indianapolis 46225.