Around School
Archive for the "Chapel Speaker" Category
October 19, 2016
Rev. Kurt Ebert, senior pastor at Calvary Lutheran Church, was guest speaker at the October 13 chapel service. Senior Sammy Brandt writes: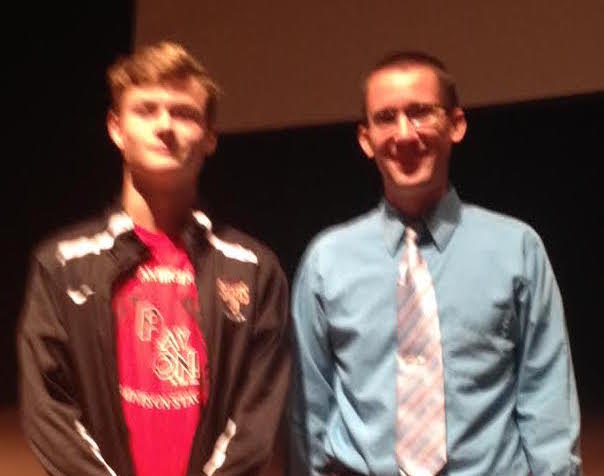 "We were pleased to have Pastor Kurt Ebert as our guest speaker for this week's chapel. He spoke on God's plan for us and how we go with his plan.
"First he asked asked us to discuss with each other what we wanted to be when we were young. Many said they wanted to be a fireman, president, or professional athlete. Pastor Ebert told us he wanted to be a trash man, then a professional basketball player. He used this exercise to show us that even though we may have our own plans, God's plans will always play through. God has a purpose for us all; He is not done with any of us.
"We all have a purpose in life, and God uses us all for His will."
The next guest speaker for chapel at 9:30 am on October 27 will be representatives from Camp Lakeview.
Recent Posts