Around School
Archive for the "Saints@Home hero" Category
October 20, 2016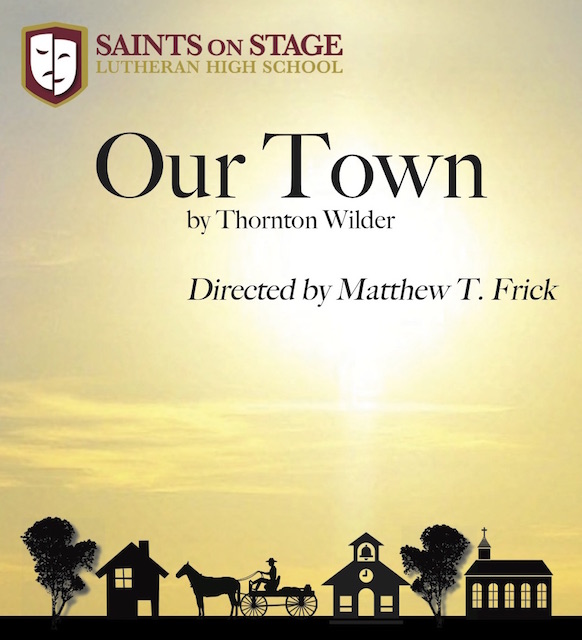 The LHS Saints on Stage present Our Town next week in the Ruth Lilly Auditorium. Performances are on Thursday and Saturday, October 27 and 29 at 7:00 pm and Sunday, October 30 at 3:00 pm. Tickets are available at the door for $10 (adult) and $5 (student/senior).
Our Town, written by Pulitzer Prize winner Thornton Wilder, is a deep story of two individuals and their journey through life. Many of the important moments in these two lives are experienced in a creative meaningful way. We see in this play how their lives are woven together.
Many students are involved with the production of this show, including five seniors – Delaney Blazek, Samuel Brandt, Jared Brutcher, Chase Erwin, and Ryan Meyer. There are also seven juniors, seven sophomores, and nine freshman participating.
Students involved in Saints on Stage, Lutheran High School's theatre program, have the chance to become or already are official members of the International Thespian Society. This is an honor few have achieved in their lives. Later in the 2016-2017 season, Saints on Stage will perform A Charlie Brown Christmas (December 10 and 11), and HONK! A Musical Tale of the Ugly Duckling (February 24, 25, and 26).
Recent Posts