Alumni News
I am an alum!

I would love to to hear about other alumni. Just fill out the form here to sign up for Saints@Home.

I have some news to share -- please click here.

Bob Etheridge placed as Vicar
April 26, 2018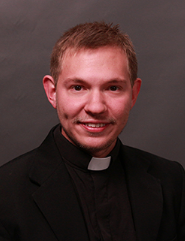 Bob Etheridge (LHS 2011) has received his vicarage placement. He was placed as Vicar at Immanuel Lutheran Church, Baltimore, MD during the Assignment Service on April 24 at Concordia Theological Seminary, Fort Wayne.
Read more here.