Around School
Doug Boles -- inaugural speaker
March 01, 2018
J. Douglas Boles, President of the Indianapolis Motor Speedway Corporation, was the inaugural speaker of the newly-launched Ruth Lilly Distinguished Speaker Series at Lutheran High School of Indianapolis on February 9, 2018. Chip Ganassi Racing provided a race car on stage as a backdrop for his talk, which served to create a vivid image for students and guests.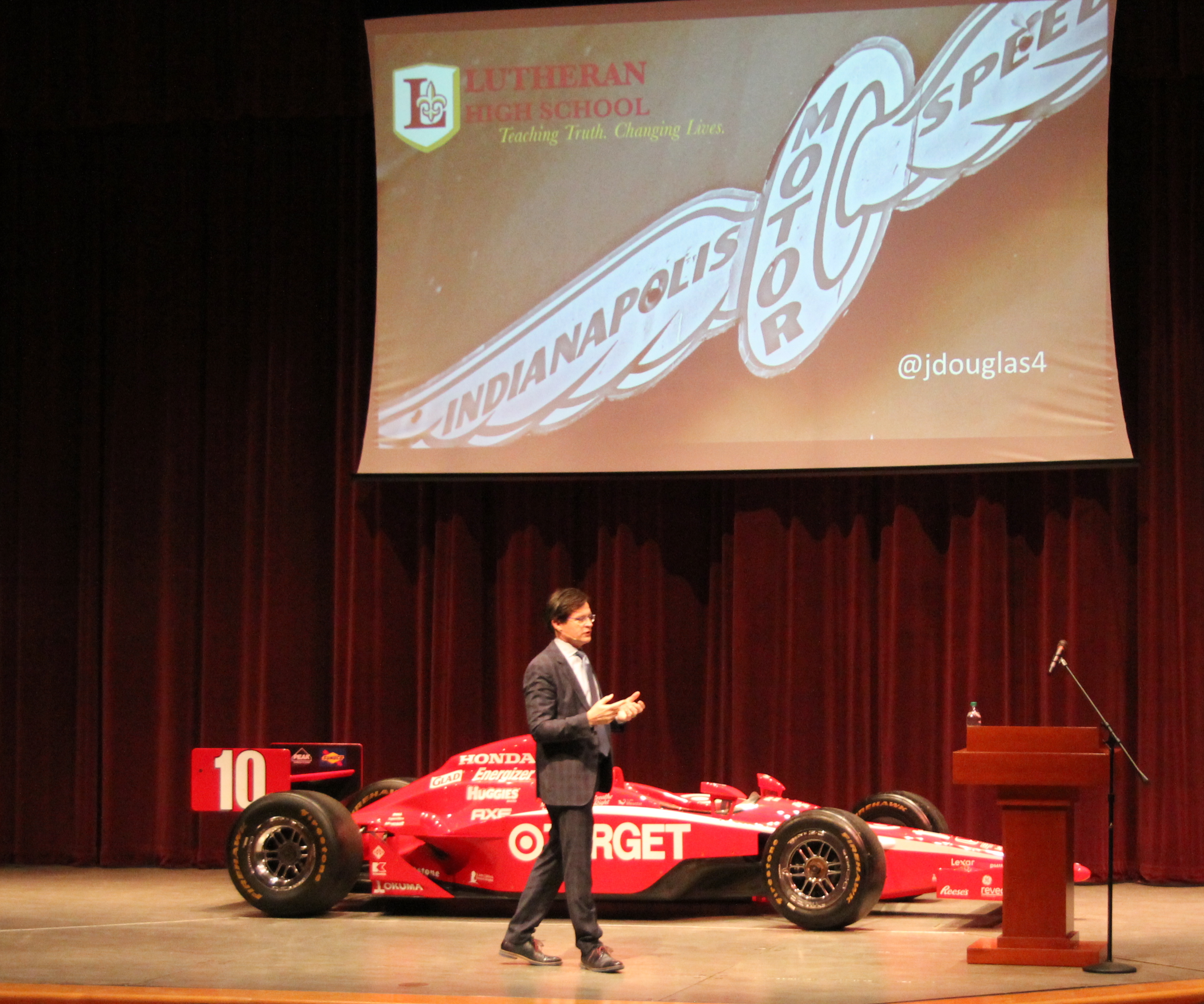 Mr. Boles spoke on servant leadership and the importance of one's faith in the racing and business world. According to Mr. Boles, your ideas, values, and faith will impact you and your life, whatever your focus or career. He challenged students, "Have faith that God has a plan for you." Mr. Boles combined his talk with a time for questions and answers.
Lutheran High School's Head of School, Michael Brandt, noted, "Our students share with Mr. Boles in a common goal, to seek out and practice a Christian life while also pursuing excellence. Mr. Boles was very encouraging and represented himself, IMS, and the city of Indianapolis well."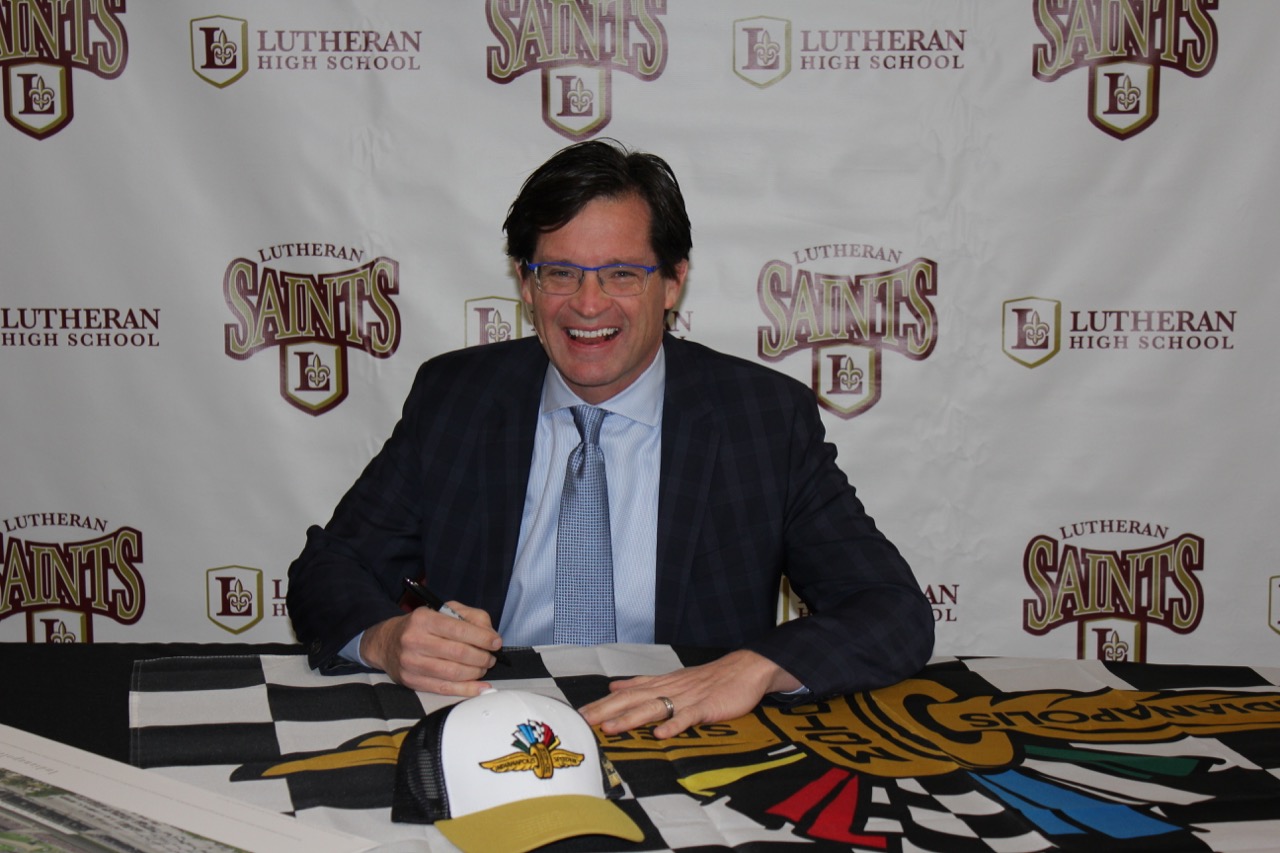 Before his talk, Mr. Boles signed several pieces of IMS memorabilia to be auctioned off at this year's LuFest.
You may view other photos from Mr. Boles' time at LHS in our Photo Gallery (here).
While Mr. Boles is responsible for the daily operations of the Indianapolis Motor Speedway and all four world-class racing events at the facility – the Indianapolis 500, presented by PennGrade Motor Oil, the Indy Car Grand Prix, the Brickyard 400, and the Red Bull Air Race – he practices his faith on a daily basis. As President of the Indianapolis Motor Speedway Corporation, Mr. Boles oversaw the investment of over $100,000,000 in renovations of the 108-year-old venue, the largest sporting venue in the world, and the implementation of the 100th running of the Indianapolis 500.
The 2018/2019 Ruth Lilly Distinguished Speaker Series, sponsored by Hanna's Wrecker, Parts & Recycling, will present its second lecture in the series in the fall.