Around School
Evelyn Benning Service Award recipients – Jim and Beth Knight
May 24, 2018
Jim and Beth Knight received the 2017-2018 Evelyn Benning Service Award during the 40th Baccalaureate and Commencement on May 20, 2018.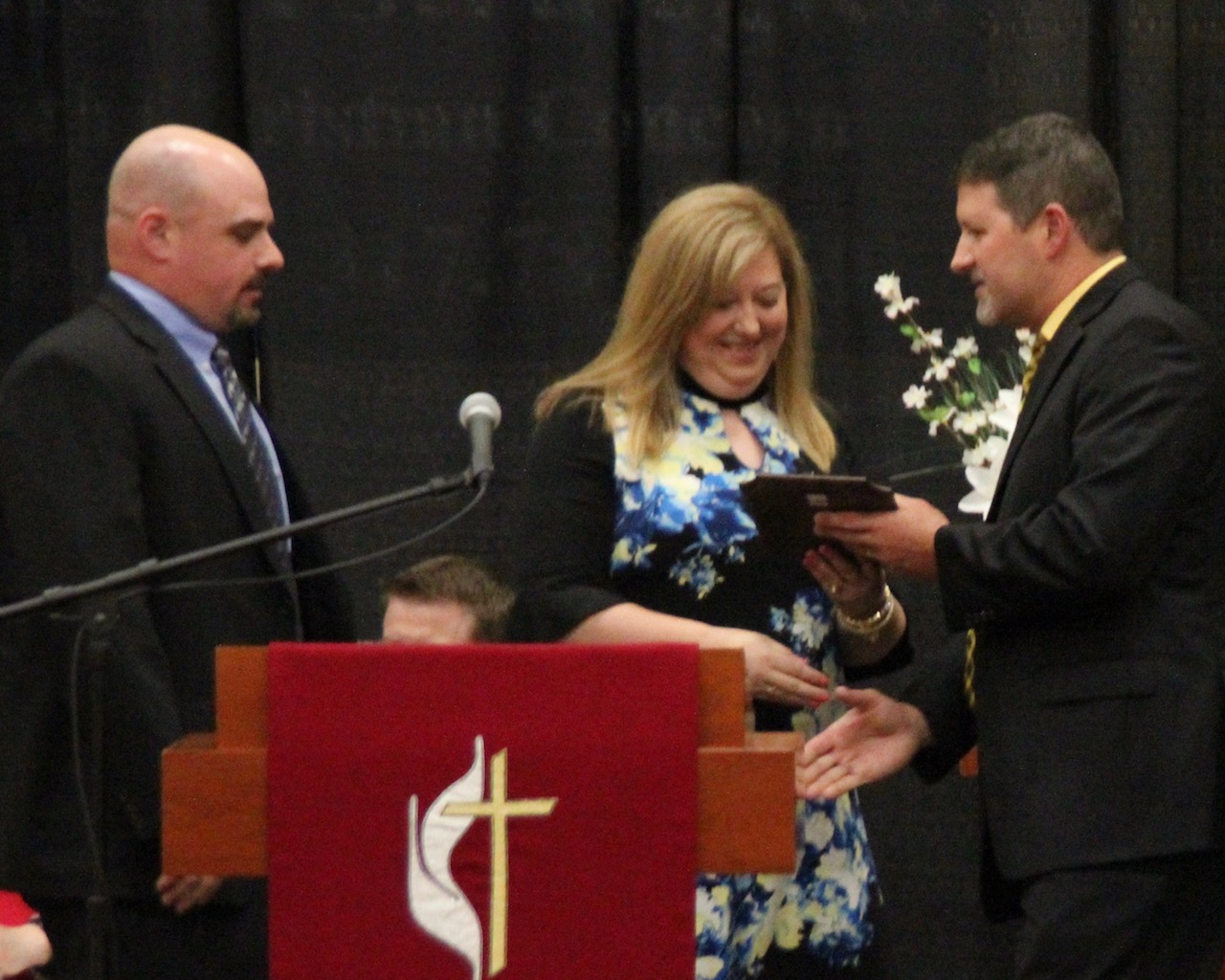 As noted by Head of School, Michael Brandt:
"We are all very thankful and know that the Lord has blessed Lutheran High School through the servanthood of Jim and Beth Knight. They exemplify the love of Jesus Christ as they give of their time, talent, and commitment to the projects of Lutheran High School.
"Jim can be found volunteering as a Saints coach, organizing junior athletic events, and working along side his wife for a Saints event.
"Beth gives of her time an talent as our LuFest chair, lunchtime volunteer, and very active athletic booster club member.
"Those who have been blessed to work with either of these two will attest to their desire for LHS to be excellent in all ways. We praise the Lord that both Jim and Beth can openly serve and make themselves available to the efforts of Lutheran High School."
The Evelyn Benning Service Award was establised by the LHS Board of Directors to bring honor and celebration to our Heavenly Father and His desire for us to be servant leaders. Evelyn Benning exemmplified this foundation of servant leadership to LHS and therefore was recognized as the first recipient and namesake in 1991. Since that time individuals receiving this award have demonstrated the servanthood of time and talent that is directly related to the success of our LHS programs.
Previous recipients of this award may be seen here.