From the Head of School
Joy-Filled, Great Teachers
May 05, 2016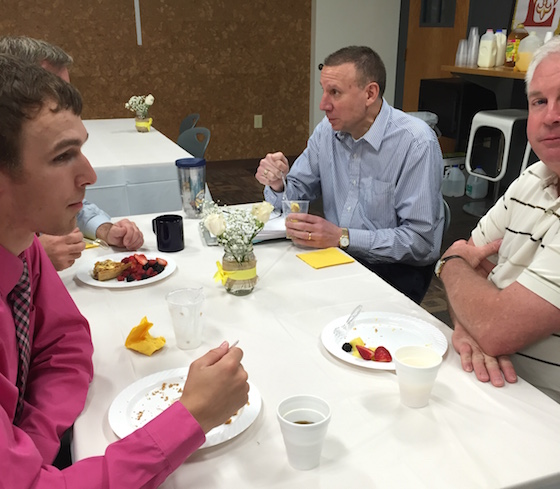 It's teacher appreciation week and Lutheran High School has been blessed for nearly 40 years with great teachers. Nineteen great teachers have blessed LHS during this 2015-2016 school year.
The time these teachers spend with our Saints is remarkable. If I were to illustrate the day in the life of a LHS teacher as a pie, with each piece of that pie representing the various responsibilities of that teacher, that pie will have many pieces and could look like this: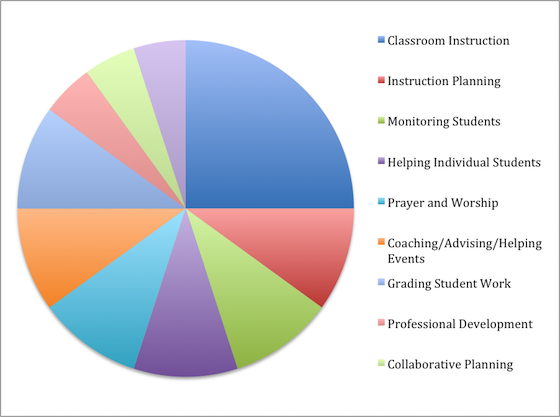 Keep in mind that this pie represents only one day. Our teachers know that the next day, tomorrow, will have some similar pieces, but also a potential for a whole new flavor with a whole new cut.
So why does a teacher continue to return to LHS and consume this daily diet?
Before I answer that, consider this. The average years of experience of our teachers is 20.5 years. Of those total years of experience, our teachers as a whole, have spent over 60% of their total teaching careers here at Lutheran High School of Indianapolis. Not only have those teachers settled in and called LHS their home but 12 of our 19 teachers have moved in from other states to call Indiana their home.
What is the attraction? Are these teachers super-human? Do they really like long workdays, roles that require extreme flexibility, and daily challenges that seem to develop like the pop-up storms during an Indiana spring? Do they like staying late and getting home with only a few hours left before sleep wins? Do they like rushing out the door in the morning with somewhat of a convincible lunch knowing they will only have 22 minutes – with the students – to eat? Do they like the stress, the tiredness, and all the constant change?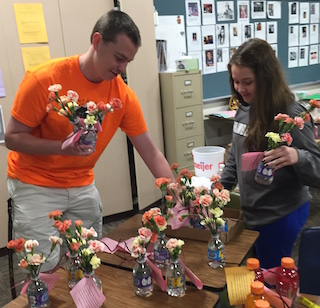 Well the truth is, in the long run, our teachers find joy. Not the joy associated with gaining something for themselves, but the joy that comes from giving a gift. Putting forth great effort to make a positive difference in the life of another person becomes a gift of time, extra effort, and patience on the part of the teacher. To see a student gain knowledge, demonstrate positive outcomes, achieve goals, and grow results in deep joy for our teachers.
And the great connection comes when you realize that this joy comes from the Grace and Peace of being in a relationship with God's Word and Son. Our teachers work hard, see a real difference in the outcome of their work, and have joy filled hearts. This joy is God's gift to them.
Here are a couple of ideas for you to express your thanksgiving to the great teachers of LHS:
Send a thank you note.
Sponsor a teacher appreciation meal.
Provide babysitting for our teachers who need a night out.
Pray for the health and well being of our teachers.
Share homemade/homegrown goods with teachers.
Offer your skilled services to a teacher's family.
Invite a teacher to join you at an event.
Pick up a gift card for a teacher.
Send a happy birthday note to a teacher.
When a teacher goes above and beyond, say "Thank You" to them.
Check out some photos here of our Student Council preparing gifts and an appreciation breakfast for our teachers.