Student News
LHS Cheer Team Success
August 03, 2017
Lutheran High School's cheer team attended their Cheer Camp at Ball State University in mid-July, where they were able to practice, bond, and learn throughout the week.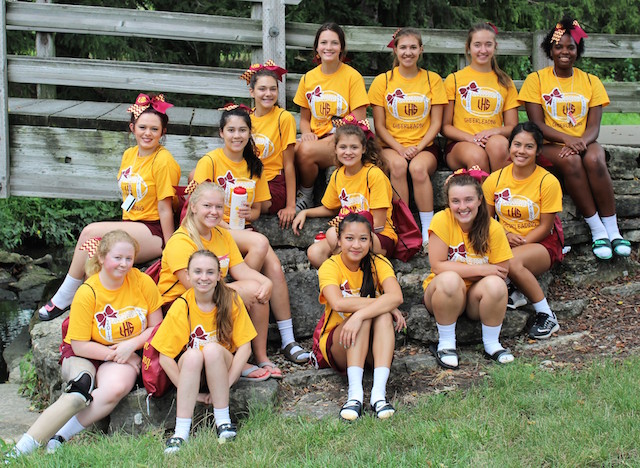 The squad earned three gold superior ribbons during individual performance evaluations (the highest placement possible) and a second place trophy in the Small Varsity category from the end of camp performances.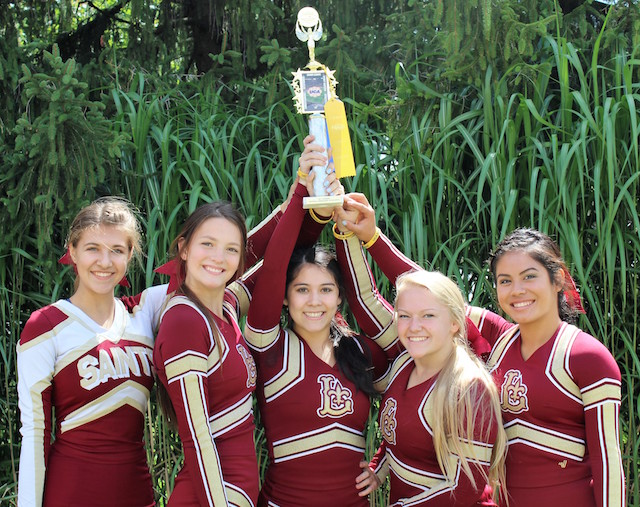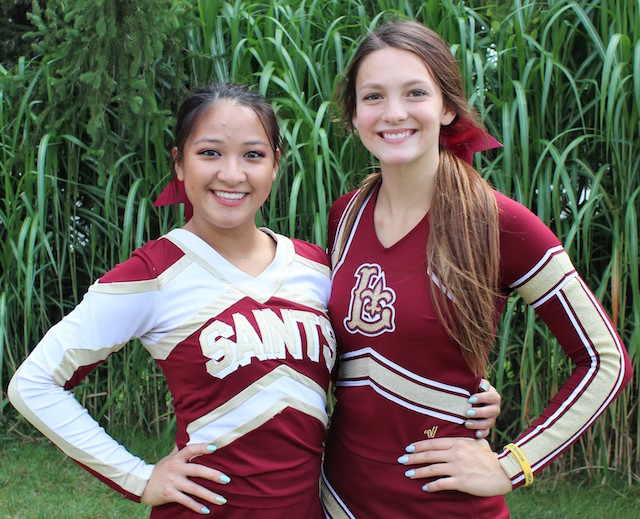 Junior Molly Phipps and senior Kenzie Sickmeier were both selected as UCA All-Americans and received invitations to represent the Universal Cheerleaders Association (UCA) in the Philadelphia Thanksgiving Day Parade (Molly) and the London New Year's Eve Parade (Kenzie). Kylie Sechrest was also selected by the UCA staff as an outstanding leader during camp and received a 'Pin it Forward - America Needs Cheerleaders' pin for representing the core values they believe in.
The team is coached by Leah Cashmer, who received her official Coach Certification from UCA during camp, and Jamie Morton.