Student News
LHS students distribute readiness kits on 9/11
September 23, 2016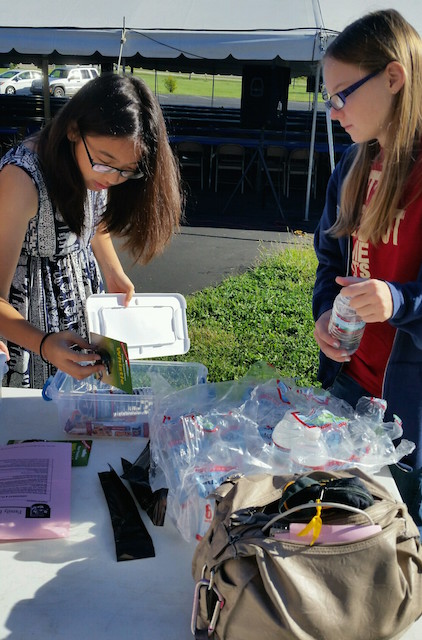 On Sunday, September 11, students from Lutheran High School distributed Winter Readiness Emergency kits at an event held at St. John Lutheran Church. This event was sponsored through the 9/11 Day of Service and Remembrance We Stand Strong Program to Help Children and Families Be Ready for Disasters.
Students were trained about the importance of emergency awareness through materials provided by YSA (Youth Service America), Global Youth Service Day, and Save the Children, with support from the Corporation for National & Community Service.
A core group of F.L.A.G. (Foreign Links Around the Globe) international students took the lead with using the grant money for shopping for the contents of the boxes.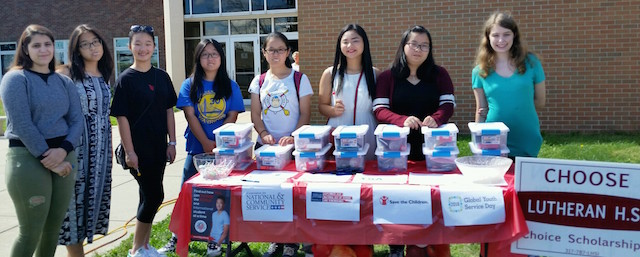 At the event, an explanation was shared about the project, encouraging families with young children to take the boxes first. In addition, small first aid kits, and emergency related materials were handed out to encourage families to make emergency plans.
Julia Peterson, one of the high school students commented, "I was born September 9, 2001 and came home from the hospital on 9-11." She was eager to show the positive impact young people can have today in their communities.