Alumni News
Sign me up!
Are you an LHS alum and would love to to hear about other alumni? Just fill out the form (click on the link below) to sign up for Saints@Home.
Be sure to join the Alumni Of LHSI Facebook group, too.
Suzanne Denecke – Alumnus of the Year
September 23, 2016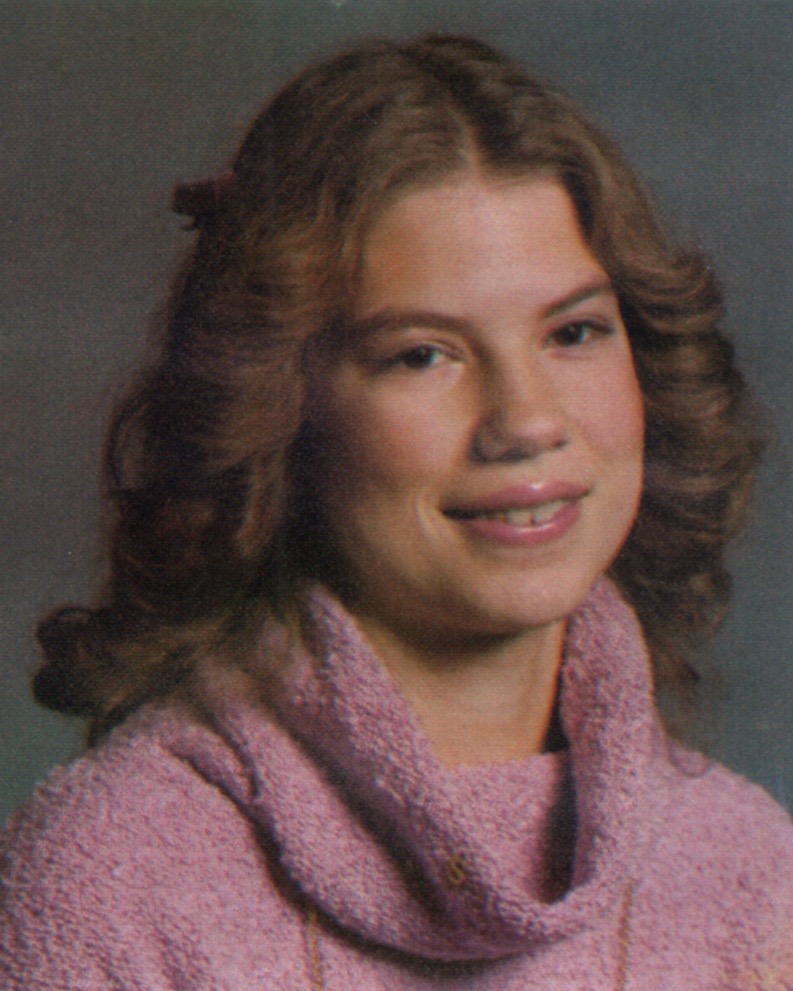 Suzanne Erdmann Denecke was one of the 13 students that started Lutheran High School. She graduated in 1980 with a class of seven (senior yearbook portrait at right). She married her high school sweetheart, Art Denecke, who graduated from Lutheran the same year.
Suzanne and Art have two sons who also graduated from Lutheran – Adam in 2006 and Andy in 2010.
In her nomination it was noted, "Suzanne is a wonderful example of sharing God's love. She lives her faith and continues teaching children of God's love."
Currently, Suzanne is a Teacher's aide for Kindergarten at Trinity Lutheran School, where she has worked for 27 years. She also sings in the praise band and plays handbells. She is shown in the photo below with husband, Art, and LHS Head of School, Michael Brandt.
Suzanne states, "I am honored and happy to be named Alumnus of the Year. Thank you so much."