Class of 2022
Welcome Class of 2022!
We are so excited to welcome you to Lutheran High School. Feel free to visit here anytime you have questions or want some inspiration!
While you're here, you might want to make sure you're on track with your enrollment. Follow these checklist items:
___ Complete Application
___ Complete Interview with Mrs. Barnett and/or Mr. Brandt
___ Complete Online Enrollment form
___ If applicable, complete Financial Aid request
___ Select your classes (Course Selection Night is April 19, 2018 at 6:30 pm in the Commons)
___ Create an email address for you to use at school (preferably gmail)
___ Get your annual Physical from your doctor to participate in athletics
___ Submit your immunization records to the school office
Announcements for Class of 2022
May 30, 2018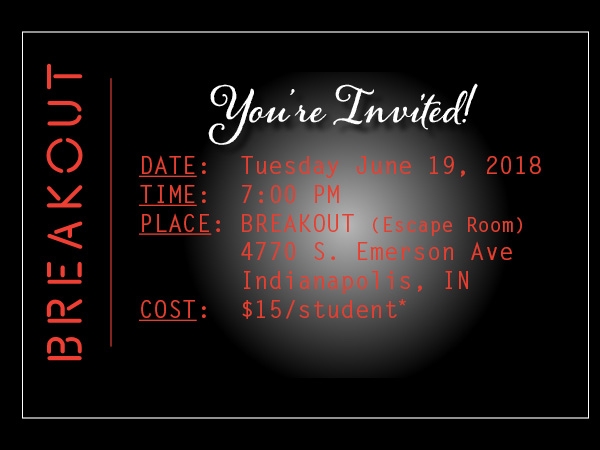 Tuesday June 19th, the Class of 2022 will join together for a fun event at BREAKOUT escape room in Beech Grove. I am excited for you all to get to know each other and enjoy some fun times together! Please RSVP to me as soon as possible so I know how many to commit for.
We'll plan to go to Dairy Queen immediately following the escape rooms. Can't wait to see you there!