NEXT STEP for LHS
Lutheran High School established itself in 1976, in Wanamaker, Indiana. From that moment on LHS has made several calculated benchmark STEPS that would build upon the excellence and vision for the sustainability of its mission.
The first STEP of relocating and building took place in 1991, which moved LHS from Wanamaker to 5555 South Arlington Avenue. The second STEP of expansion was completed in 1998, to include the Ruth Lilly Auditorium, Hambrock Music Room, and Woempner Art Room as featured projects.
Now Lutheran High School is at the precipice of another NEXT STEP. This NEXT STEP will maximize usable space to meet the demands of several programs putting stress on our current facility. This growth step will solidify the permanent foundation of your Lutheran High School, as more members of our community will share in the ownership of its commitment, mission, and excellence.
The following overview will give you a brief look into the first phase of the NEXT STEP. Completing the first and most critical need, as described below, will open up new opportunities to complete the entire NEXT STEP by addressing other campus needs like the gym floor, seating and entrance security for the athletic field, student tuition assistance needs, and long term financial stability. Again, this carefully calculated move is part of a vision in which LHS continues to reach all families with its mission to live and practice Christian life while engaging in academic excellence.
The Need…
The photos below show that immediate action is needed to provide our students and community a safe and competitive multi-purpose athletic field and track.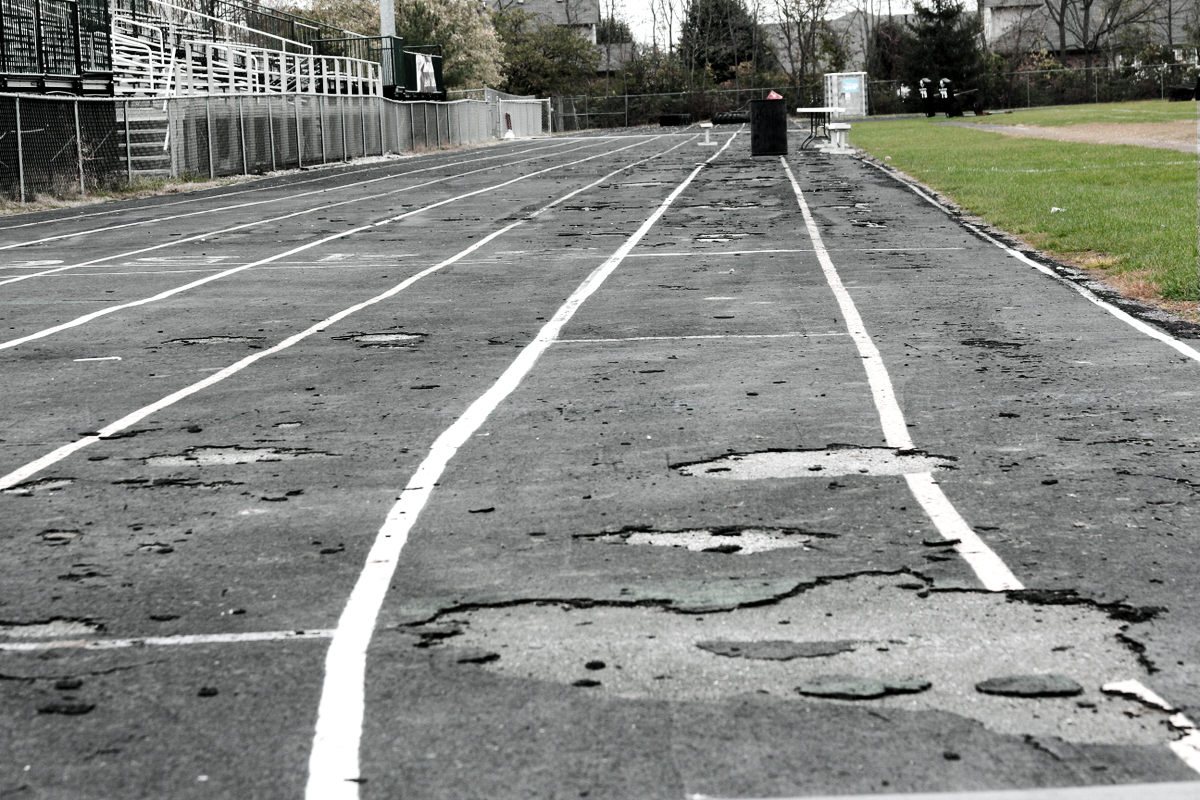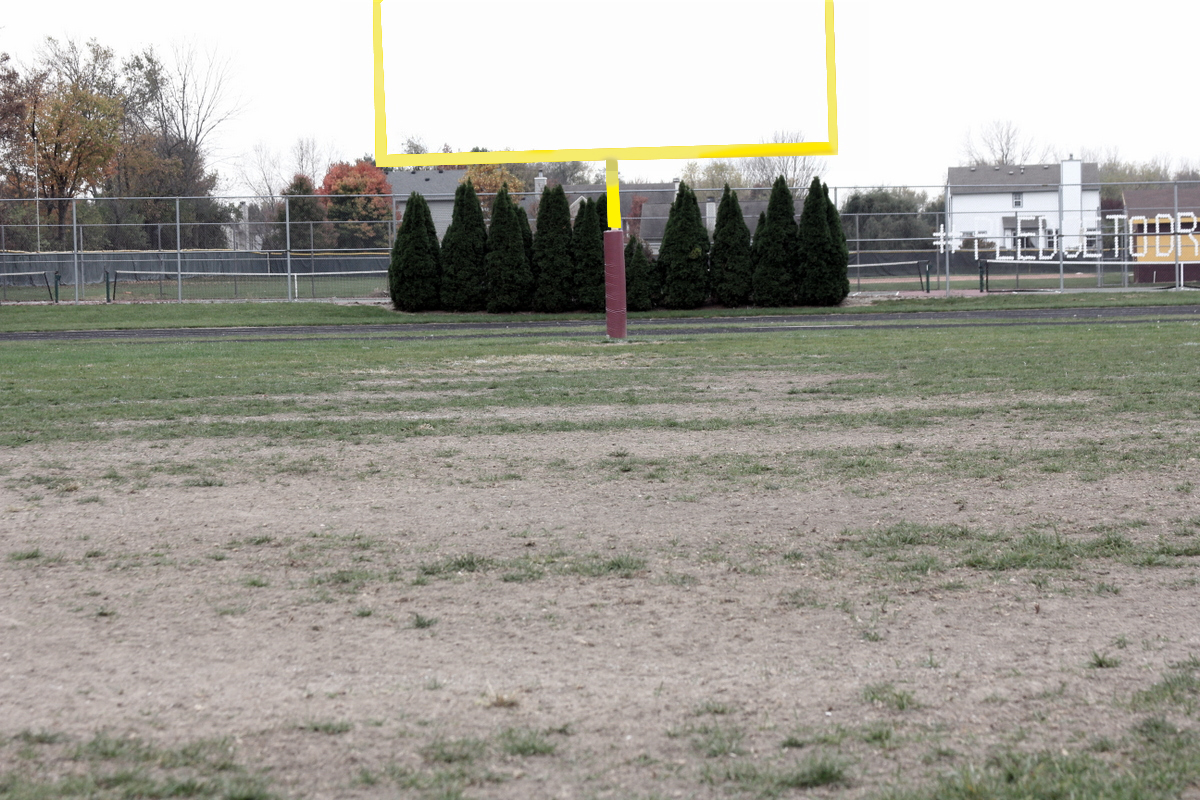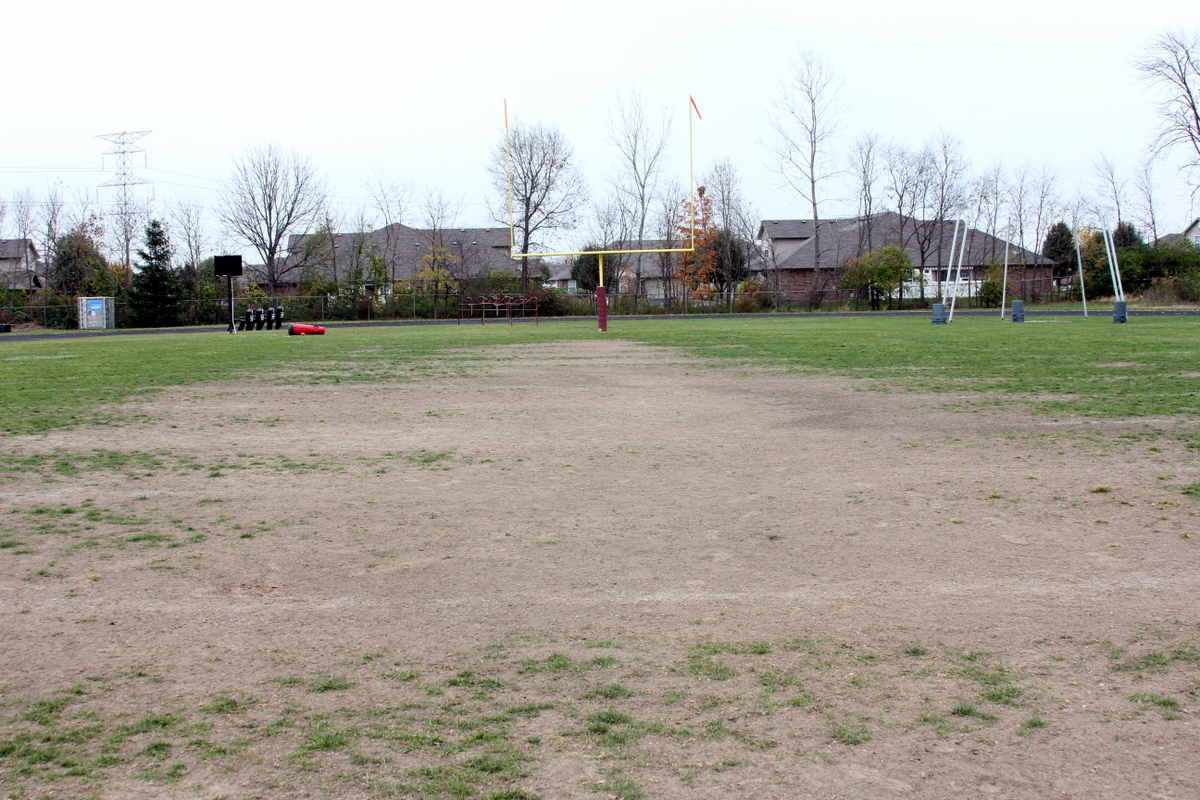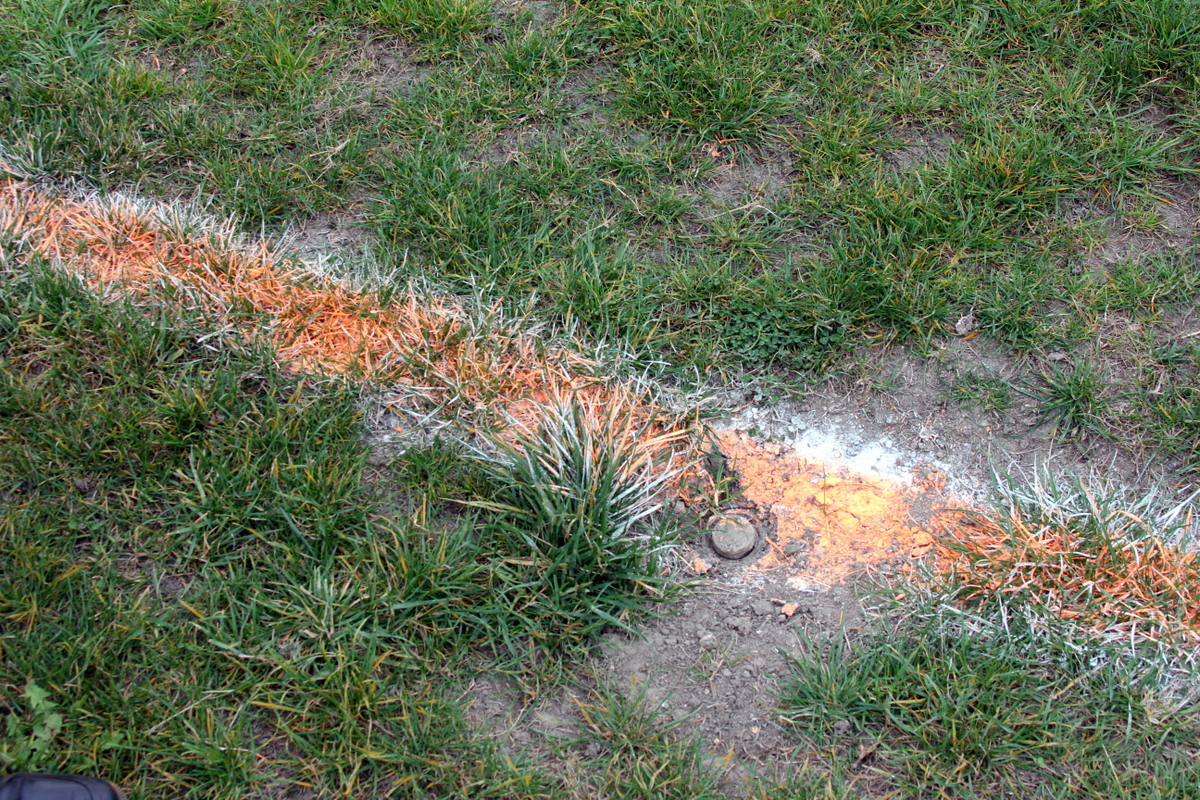 The Cause…
Increased athletic success and student participation has resulted in a natural grass field that is not able to recover and a track that needs a new surface. While the 2016 Saints football team made it to the state class 1A final four, their last home game had to be moved off-site as IHSAA officials would not allow the game to be played at LHS due to deplorable field conditions.
The Solution…
The NEXT STEP for Lutheran High School will be to replace the natural dirt/grass field with a multi-use synthetic turf field and to resurface the track. This first phase has a price tag that must be completely paid for by donations from our SAINTS community. Lutheran High School will not pass this expense through annual tuition and fees. The goal and progress toward this goal can be seen below.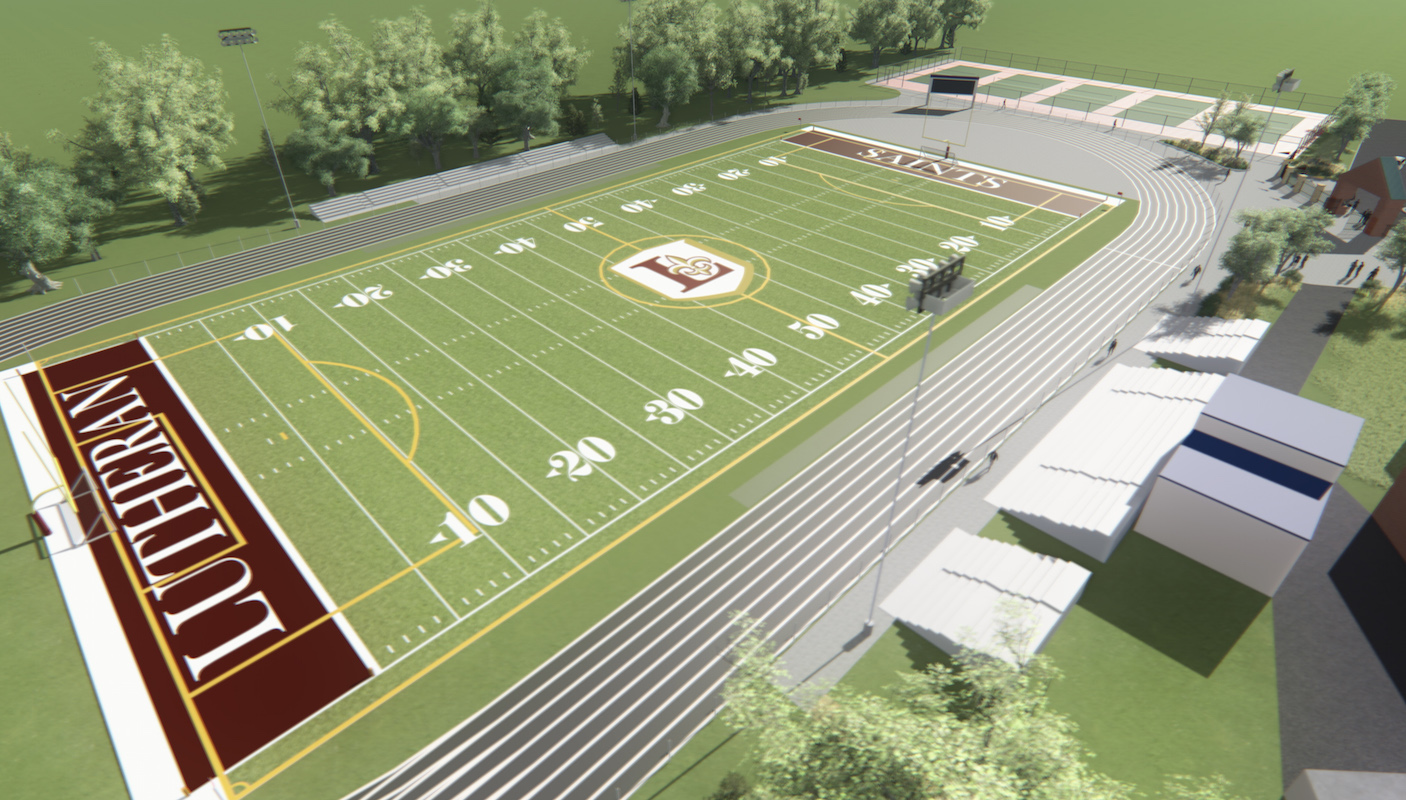 The above aerial view graphic also shows plans for synthetic turf, to host both soccer and football events, and a surrounding all weather track.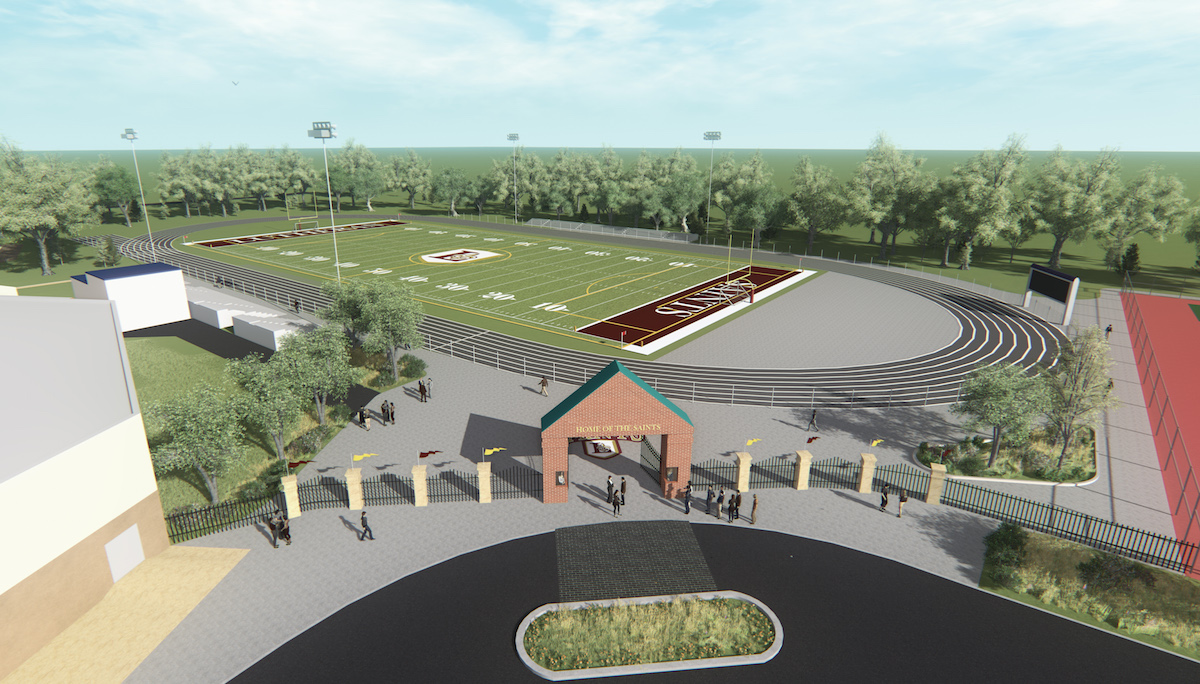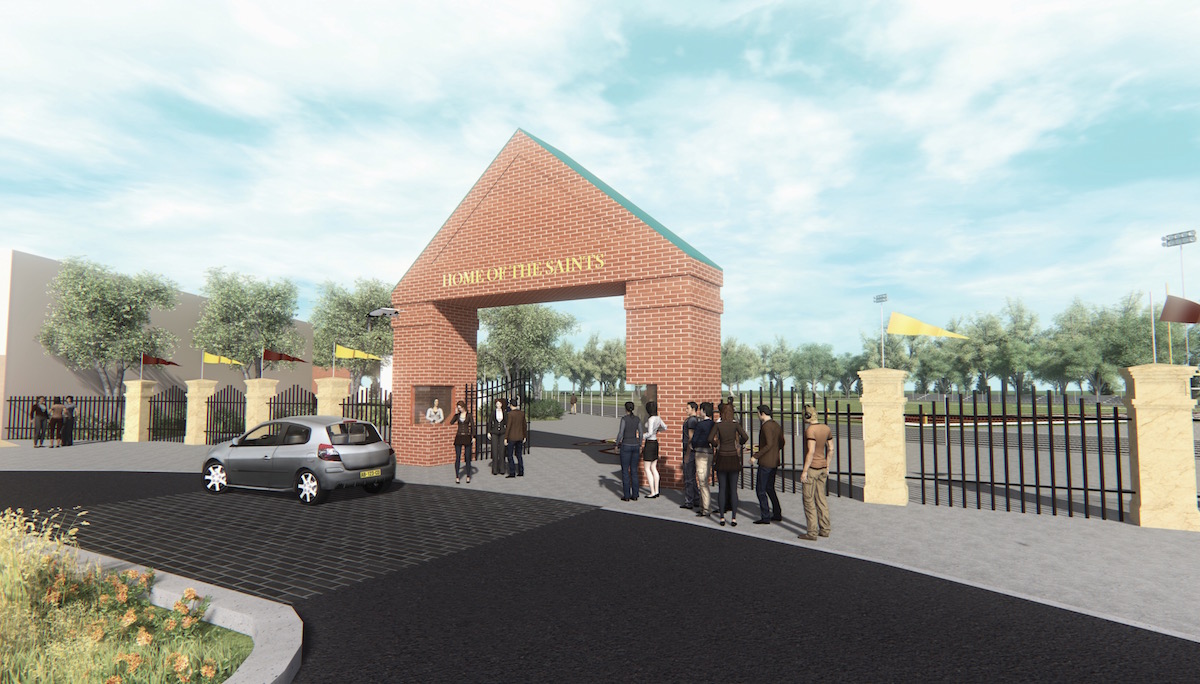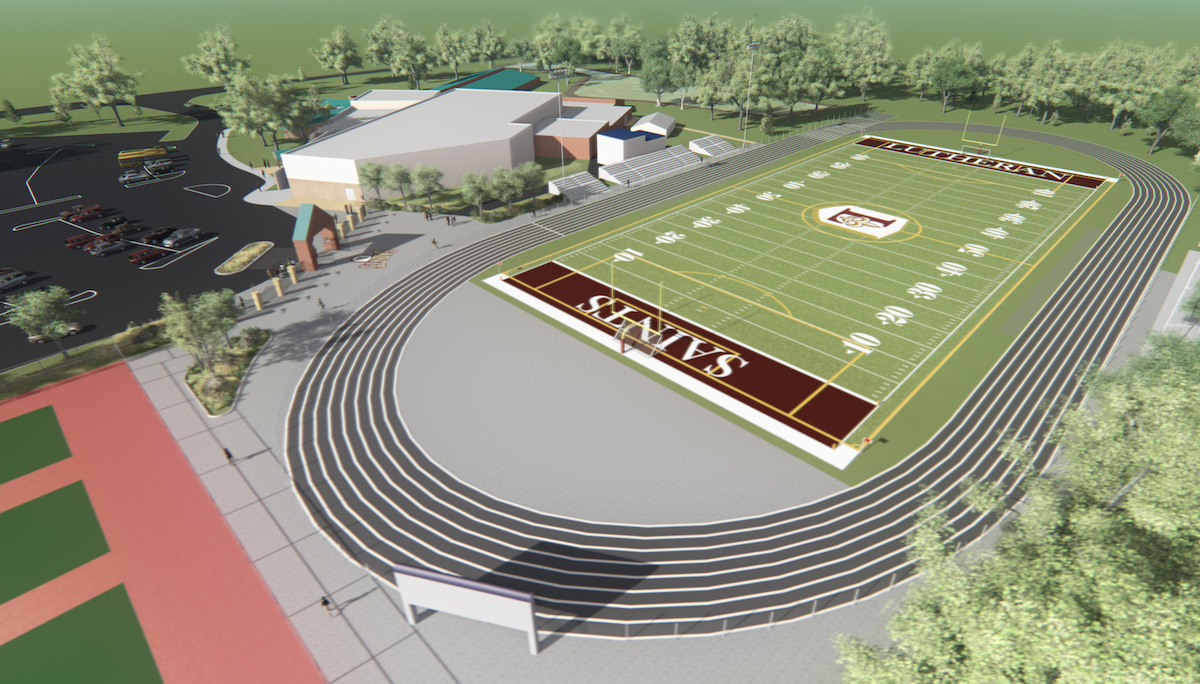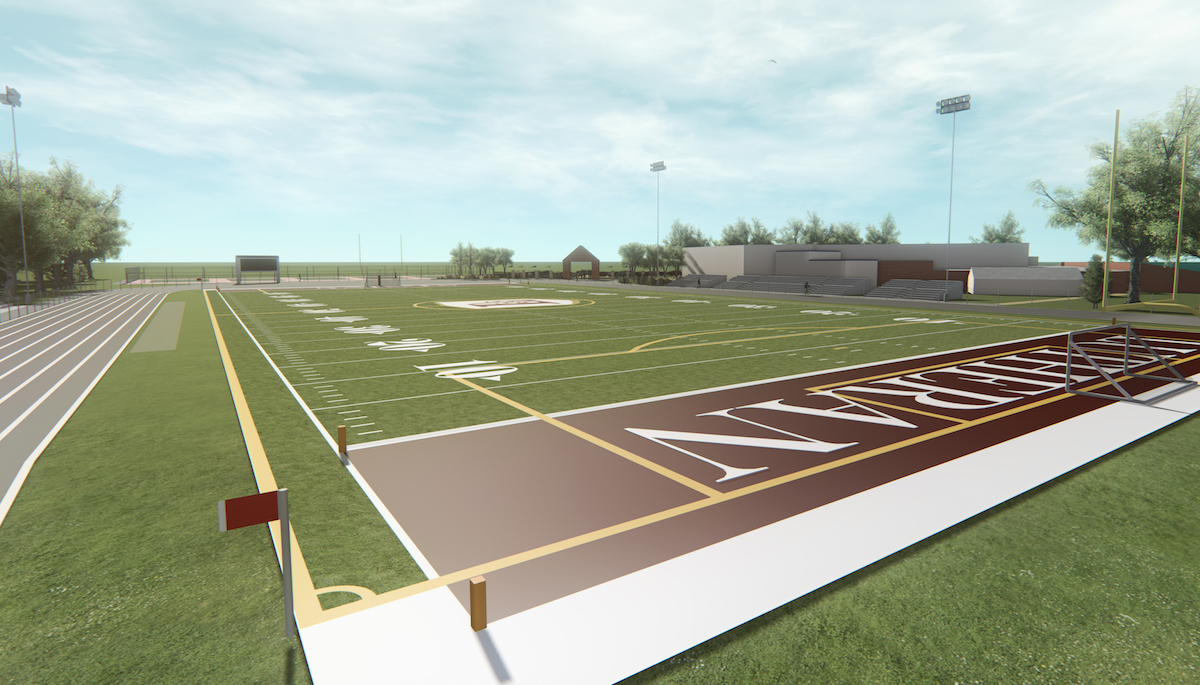 The NEXT STEP…
Take action today! Help establish for our students a safe and competitive multi-purpose athletic field and track in this NEXT STEP. Donate securely through Bloomerang by clicking here.