Back to Calendar
Ruth Lilly Distinguished Speaker Series – Doug Boles
Category: Development
Date: February 9, 2018
Time: 09:30 AM - 10:30 AM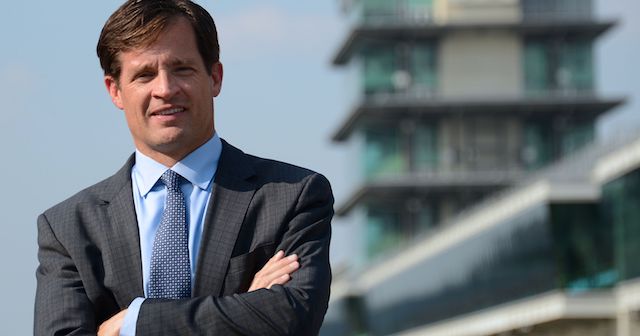 J. Douglas Boles, the President of the Indianapolis Motor Speedway Corporation, will be our inaugural speaker of the Ruth Lilly Distinguished Speaker Series presented by Hanna's Wrecker, Parts & Recycling at Lutheran High School. Mr. Boles will speak on servant leadership and the importance of one's faith in the racing and business world.
This event is open to alumni, parents of students at LHS, and the general public, but reservations for this free event are required. Please register here. Please enter the Ruth Lilly Auditorium at LHS (Door 3).
Mr. Boles is responsible for the daily operations of the Indianapolis Motor Speedway and all four world-class racing events at the facility – the Indianapolis 500, presented by PennGrade Motor Oil, the Indy Car Grand Prix, the Brickyard 400, and the Red Bull Air Race. In 2017, IMS hosted more than 275 event days of activity. As President of the Indianapolis Motor Speedway Corporation, Mr. Boles oversaw the investment of over $100,000,000 in renovations of the 108-year-old venue, the largest sporting venue in the world, and the implementation of the 100th running of the Indianapolis 500. A Butler University graduate, Mr. Boles also earned a law degree from Indiana University School of Law at Indianapolis.
For more information, please contact Sheryl Finnerty or Julie Pflug, 317-224-1108.