Back to Calendar
Metal/Electronics Recycling & Paper Shredding
Category: Development
Date: October 28, 2017
Time: 09:00 AM - 12:00 PM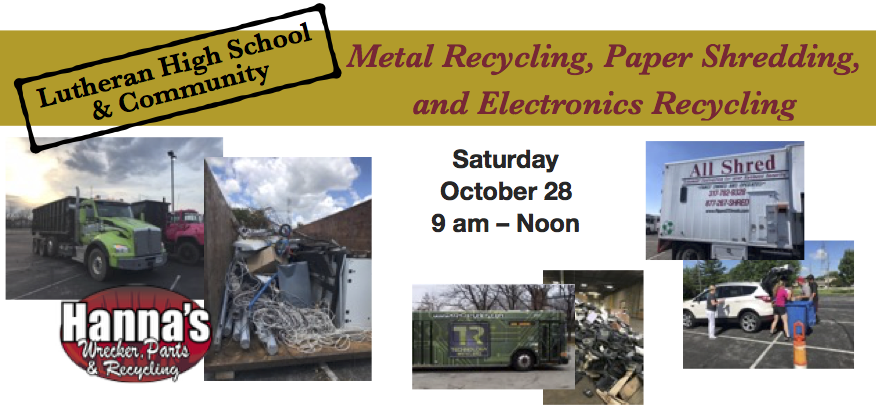 Metal Recycling — Plan to drop off any metal (copper, steel, parts, tools, aluminum cans, etc.) to recycle. Hanna's Wrecker, Parts & Recycling donates all proceeds from the sale of the scrap metal to the school.
Paper Shredding — For a $5 per box donation, confidential documents and records will be shredded on-site by All Shred Document Solutions who donates all proceeds to LHS.
Electronics Recycling — There is a fee for TVs and monitors (all screens, any size, are $20 each). All other electronics can be dropped off free of charge. Please see Technology Recycler's website (tech-recyclers.com) for a complete list of items that can be recycled and information on their recycling and disposal process.