Fall Preview Night
Preview Night, Wednesday, October 25 @ 6:30 pm,
beginning in the Ruth Lilly Auditorium
---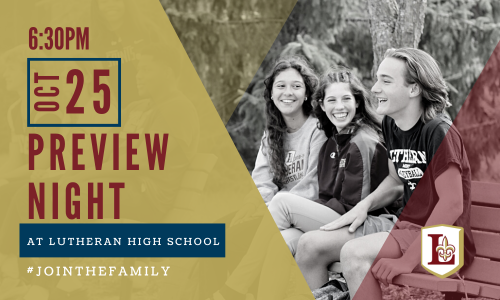 If you're interested in being a part of a school who cares for you and your family, helps develop your spiritual life, and prepares you for excellence outside of high school, then you should definitely be considering LHS! Join us as we invite you to our Preview Night, starting in the Ruth Lilly Auditorium.
You'll hear from Michael Brandt, our Head of School, as well as Deidre Barnett, Director of Admissions. From there, you will receive a detailed tour, meet our faculty, staff, coaches, and students, and learn about our curriculum, athletics, clubs, spiritual life, scholarships and more! We will include a Financial Aid workshop and an interactive student panel as well! Make your plan to be there!
This event is directed to any students in 7th – 11th grades.
If you have questions or want more information, please contact Deidre Barnett at 317-787-5474, option 3 or at admissions@lhsi.org.