Winter Sports
Winter Sports at Lutheran High School


During winter season sports, LHS offers the following athletic opportunities:
Girls Basketball (2016 Sectional Champions)
Boys Basketball (2016 Sectional Champions)
Basketball Cheerleading
Bowling (Non IHSAA Sport)
Gymnastics
Wrestling
---
Congratulations Hayden!
Senior Hayden Filipovich WON IN State in his 195 lb. weight class! This is a first in LHS history!
Click Here to read the article about LHS Wrestling and Coach Hughes from the Indy Star.
Since wrestling is not a classed sport, these boys competed against schools that are literally 20x's the size of LHS and come out on top, literally! We are so proud Hayden, his coaches, Greg Hughes and Jake Reid, and the entire wrestling team. These young men have represented LHS so well with their commitment to excellence and dedication to hard work.
---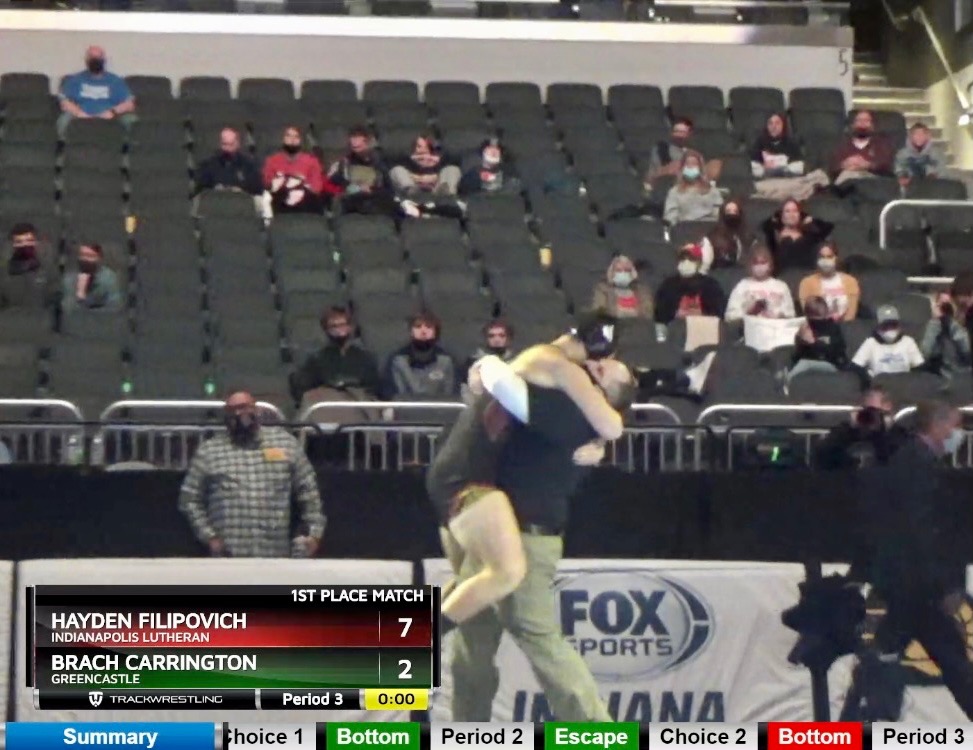 God's Plan
by Wrestling Coach, Greg Hughes
God has a plan for everyone. It's hard to know what it is or understand it, but God has a funny way of revealing things in time. When Hayden Filipovich won the state championship Saturday, the energy and excitement was so much fun. He's such a great kid, it couldn't have happened to a better young man. When something big like that happens, there's these small, quiet moments you have right after…these moments where things return to normal, and you soak it in. continue reading