Academics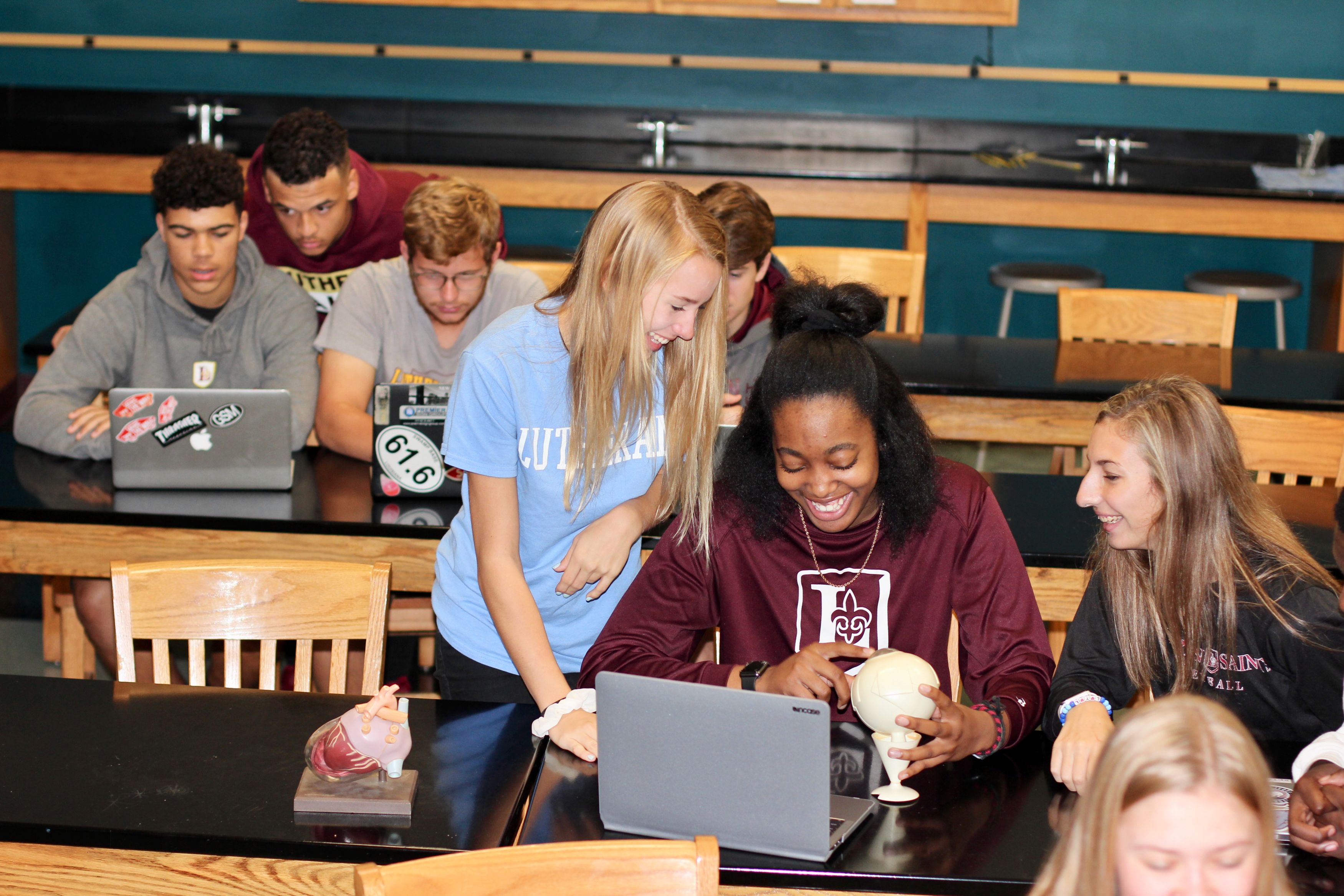 Lutheran High School offers a rigorous college preparatory curriculum focusing on academic excellence and spiritual development. Faculty and staff are committed to biblical integration of the subject matter, while also investing in the discipleship of students. Many teachers are involved in extracurricular activities, impacting students' lives beyond the classroom. Graduates of Lutheran High School are well-prepared academically and spiritually to serve and lead after high school.
Our Guidance Counselor, Mrs. Cindy Brock, will provide individual attention to each student, ensuring that they have the credits necessary to achieve the degree the student seeks. Our faculty is available after school most days, as well as for scheduled family conferences when desired. We are eager to work together with families to provide a one-of-a-kind support system for our students.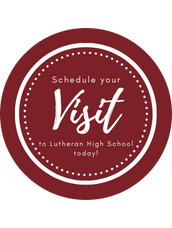 Academic Highlights
Lutheran High School is an academically challenging, college preparatory school with a sound reputation for producing high-achieving students. We were estabished in 1976 and enrollment is typically approximately 250 students in grades 9 through 12. Lutheran High School is fully accredited by the North Central Association of Colleges and High Schools, the Indiana Department of Education, and the Lutheran Church—Missouri Synod.
LHS has a 100% graduation rate, with 97% of graduates attending a university after graduation. 57% of students earn college credits while at Lutheran High School, far outpacing the public schools in SAT, ACT, and other standardized test scores. Click here for more statistics.
College Credits offered from Indiana University
LHS offers many classes where college credit can be acquired. We offer both AP (Advanced Placement) classes as well as ACP (dual-credit) classes with credit from Indiana University. Credits earned here can be transferred to universities in the USA and abroad.
List of College Level Classes
ACP English W131
ACP English L202
ACP Speech
ACP Chemistry 101 + Lab
ACP Physics
ACP Spanish
AP Calculus (A and B)
AP Computer Science A - Java
AP Biology
AP US History
AP Music Theory
AP Art
Algebra II
Pre-Calculus
English 11
Chemistry
Government
Economics
Universities attended after graduation
Belmont University
Butler University
DePauw University
Fordham University
Hanover University
Harvard University
Indiana University
Manchester University
New York University (NYU)
Penn State
Purdue University
Rose Hulman University
Rutgers University
Taylor University
Trine University
University of California
University of Cinncinatti
University of Colorado
University of Connecticut
University of Kentucky
University of Washington
University of Wisconsin
Xavier University
...and many more