Athletics
Well Done, Good and Faithful Servant –
Ray Schultz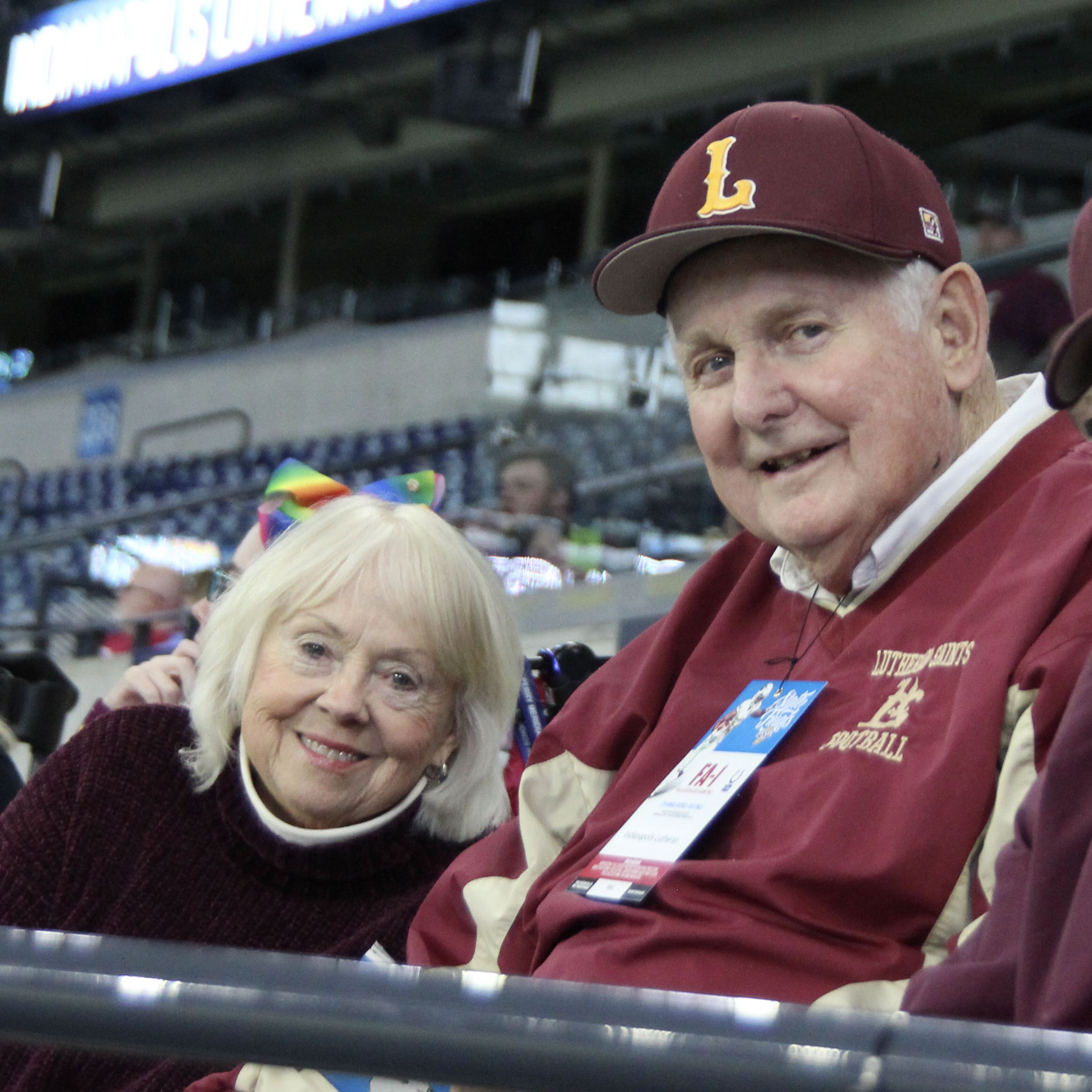 ...Once it was determined that Lutheran High School needed a football program to strengthen the athletic program and to draw young male student athletes to the school, coach Schultz became the driving force and spearheaded the project... Read more...
Statement from the IHSAA Concerning Pre-Participation Forms for Athletes
Due to the COVID-19 pandemic during the 2019-20 school year and the continued stress on the medical community, the Indiana High School Athletic Association, Inc. will waive the provisions of Rule 3-10 for the 2020-21 school year. Effective immediately, valid physical and consent forms presented to member schools on behalf of eligible students during the 2019-20 school year shall be valid during the upcoming 2020-21 school year.
Transfer students moving from one member school to another member school must provide a copy of their valid 2019-2020 Pre-Participation Physical and Consent Form to the Receiving School in order to be eligible under Rule 3-8. Incoming ninth grade students with a valid IHSAA Pre-Participation Physical and Consent Form completed and signed after April 1, 2019 will also be eligible to compete during the 2020-2021 athletic season.
Any athlete not having a valid IHSAA pre-participation examination physical form on file from the 2019-2020 scholastic year is required to have a valid Pre-Participation Physical and Consent Form completed prior to eligibility and competition. This includes any student-athlete coming from an out-of State school to an IHSAA member school or any student who did not participate in sports during the 2019-2020 school year. The student must have a valid PreParticipation Physical and Consent Form completed on the official IHSAA form prior to eligibility.
Finally, if available and desired by the student, parent or member school, a new Pre-Participation Physical and Consent Form on the most current IHSAA document dated after April 1, 2020 is most acceptable and welcomed.
---
Athletic Offerings at LHS
Read the welcome from our Athletic Director, Tom Finchum, here.
More than 70% of Lutheran High School students are involved in at least one sport. Lutheran High School offers the following sports. (Click on each sport for more information.)
Fall Sports:
Winter Sports:
Spring Sports:
Lutheran High School is a member of the Indiana Crossroads Conference. For more information, click here.
During the month of June, we offer a variety of Summer Sport Camps for students completing 1st - 8th Grades.
---
Lutheran Jr. Saints Football
The Jr. Saints Youth Football is a non-profit, Christian Organization serving the families of youth going into grades 1-8 living in the Indianapolis and surrounding communities. Our Jr. Saints Youth Football program teaches team building, sportsmanship and citizenship while focusing on fundamental skill development that is appropriate to the age and skill level of the players. Our ultimate goal is to create and foster a love and passion for competition and the sport of football while building a community centered around and openly sharing the saving grace offered by Christ.
Lutheran High School offers a state-of-the art synthetic field with top-notch facilities. We encourage you to join this great program and see what a difference Lutheran Athletics provides!
---