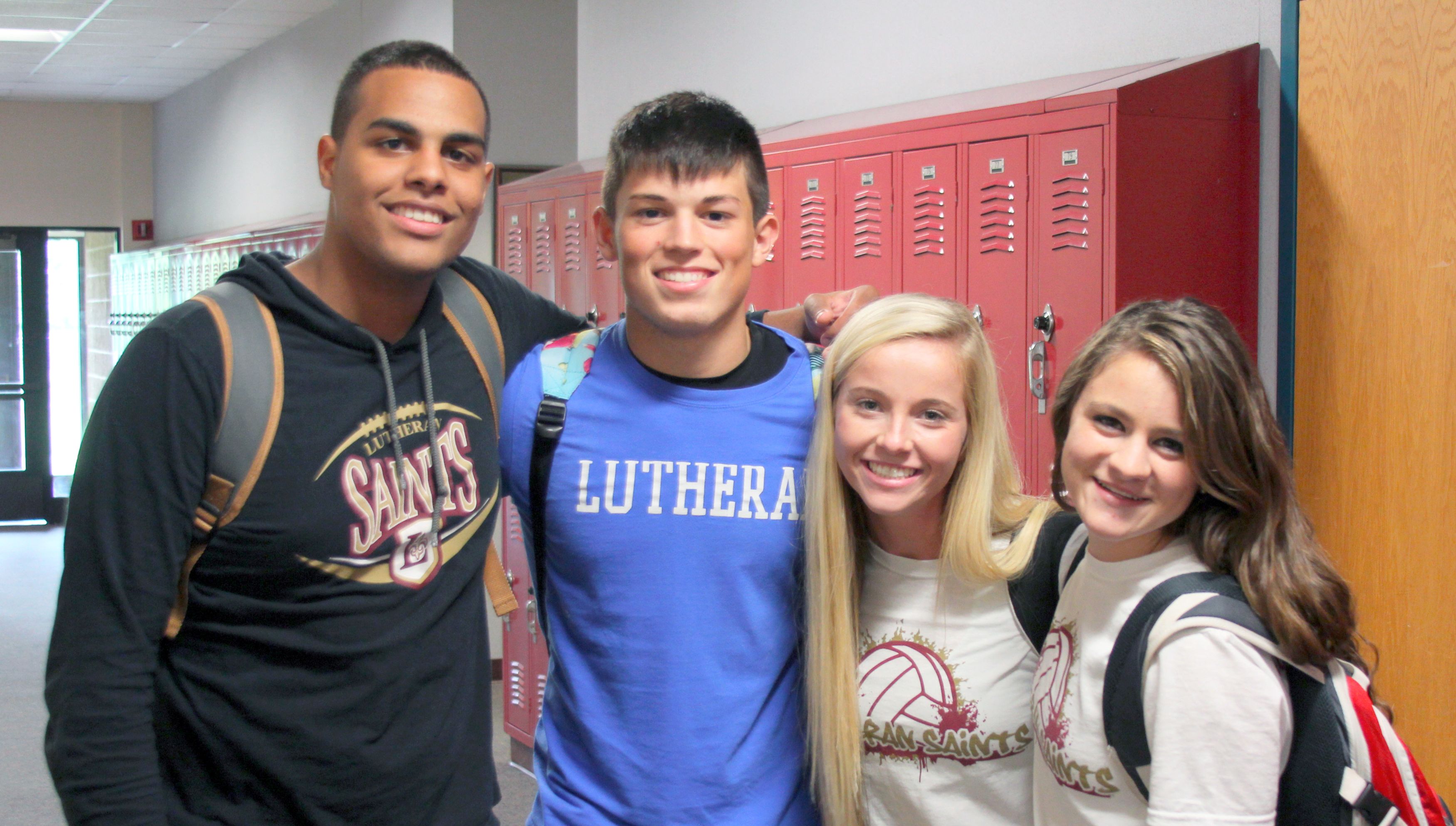 Students at LHS get to experience the opportunities of a big school, yet enjoy a smaller, personalized environment where they're encouraged to get involved. The wide variety of activities are genuinely accessible to each student. That's just one thing that makes Lutheran High School unique. Also, students are safe – not just from some of the dangers of our world, but also safe to explore and grow their faith. Students are taught to be leaders in their school, in their families, and in their communities. Take some time to explore our website for some of the possibilities we offer for students to experience outside of the classroom.
"[Lutheran High School] is a smaller school, meaning that you have a better connection with teachers. There are excellent academic opportunities along with the option of joining many different sports teams and clubs. It is also a great opportunity to learn in a Christ-centered environment."
~ Emma McIntosh, Class of 2016
"Make sure you enjoy the present, and are not buried in your phone. Enjoy relationships and go to prom. Fall in love – not only with a boy or girl, but also with art, or music, or your faith, or nature. God has created such a beautiful world for you to see so go enjoy it!"
~ Marley Schueler, Class of 2013