Athletics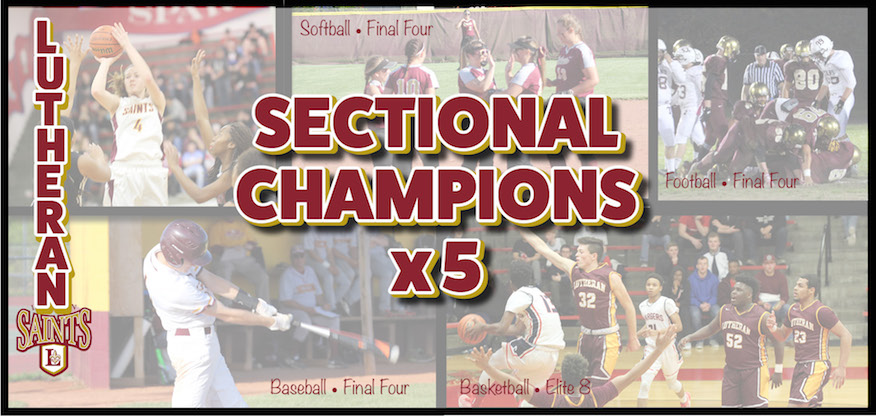 Congratulations to the 2016-2017 Saints Athletic Teams! In all, we accomplished 5 Sectional Titles and 3 Regional Titles. Using the talents gifted through God, our Saints were the model of hard work, integrity, and commitment to excellence on the field of play. We are so proud of each player, coach, trainer, manager, and fan and look forward to another year forthcoming!
---
Read the welcome from our Athletic Director, Tom Finchum, here.
More than 70% of Lutheran High School students are involved in at least one sport. Lutheran High School offers the following sports. (Click on each sport for more information.)
Fall Sports:
Winter Sports:
Spring Sports:
Lutheran High School is a member of the Indiana Crossroads Conference. For more information, click here.
During the month of June, we offer a variety of Summer Sport Camps.