Click here to email Bev McIntosh for more information
---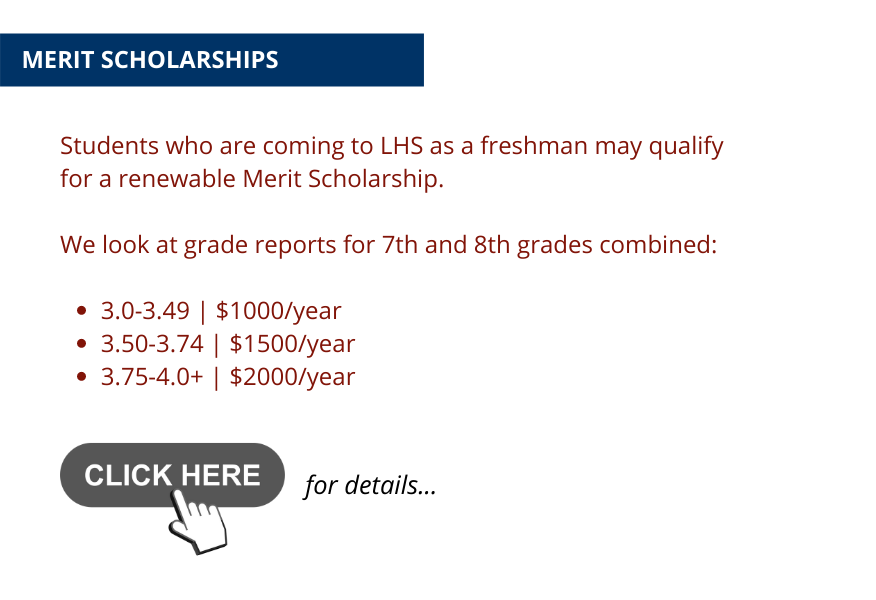 Henry Arnold Kespohl Scholarship
The Kespohl Scholarship, named in honor of Mr. Henry Arnold Kespohl, a long term member of Emmaus Lutheran Church who loved the Lord and was deeply committed to Christian education, is a $1,500 merit award based on a student's record of achievement and potential in the areas of academics, community/church service and character. It is available to a student planning to enroll at Lutheran High School for the upcoming academic year holding membership in one of the Greater Indianapolis Association of Lutheran Churches.
Read more and apply here.
The Salvatore and Marjorie Gioe Memorial Scholarship
This memorial scholarship is named in the honor of Mr. and Mrs. Salvatore (Tony) Gioe whose generosity, love for their Lord, and concern for preparing students to serve the Lord, have made this scholarship possible. The $1,000 – $3,000 scholarship is awarded to a Lutheran High School graduate or senior with plans to enroll in undergraduate studies at a Lutheran college or university, or seminary for the preaching ministry, teaching ministry, or other full-time parish worker position.
More information and apply here.