Announcements
Announcements and Events
June 30, 2017
Saints Sign Up Day
All students enrolled at LHS should attend Saints Sign Up Day on Wednesday, July 26, between 11 am and 7 pm with a parent/guardian to receive information and materials. ID pictures (also to be used in the yearbook) will be taken and course fees will be collected. If you are unable to be there, please contact the school office, 317-787-5474.
Classes start on Tuesday, August 8. Opening Chapel is Thursday, August 10, 9:30 am in the Ruth Lilly Auditorium.
Metal Recycling / Document Shredding / Electronics Recycling Event – coming this fall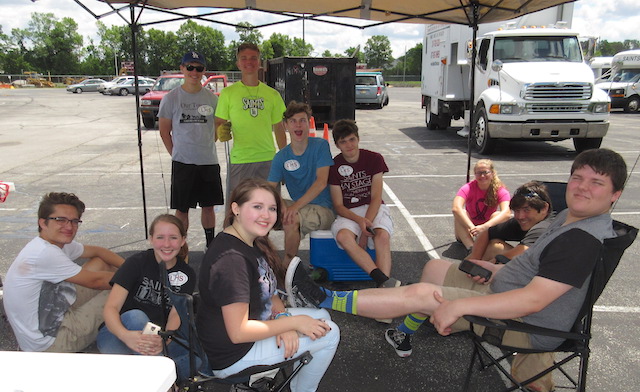 Thank you to all who brought metal to recycle and documents to shred at the event in late June. About $950 was raised to be split among our Saints on Stage, Saints Academic Competition teams, and the new field and track fund. The students from these groups who helped out (shown in the picture above) moved more than 1,000 lb of paper and about 2 tons of metal. Click on the picture to see more photos from the event.
At the event this fall, we plan to offer document shredding, metal recycling, and possibly electronics recycling. So start saving those metal pieces now. You may drop off shelves, wheels (no tires), appliances, motors, copper wire and tubing, gold, silver, and more. If you have any questions, please contact the LHS Development Office, 317-787-5474 or bayres@lhsi.org.
Recent Posts